Catholic Life
The season of Advent - whole school Advent day. 25.11.22
Praying the Rosary - October 2022
Each of our KS2 classes have taken it in turn to pray the rosary with the school. Our parents and parishioners are invited to join us all.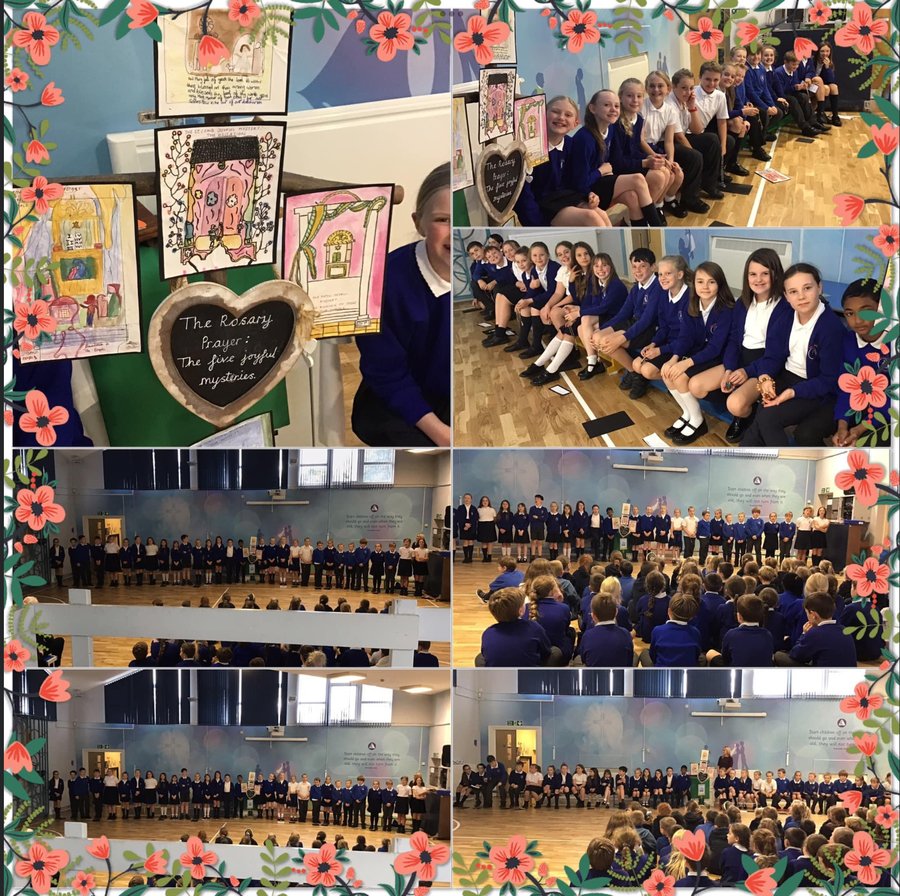 Year 3 First Holy Communion - June 2022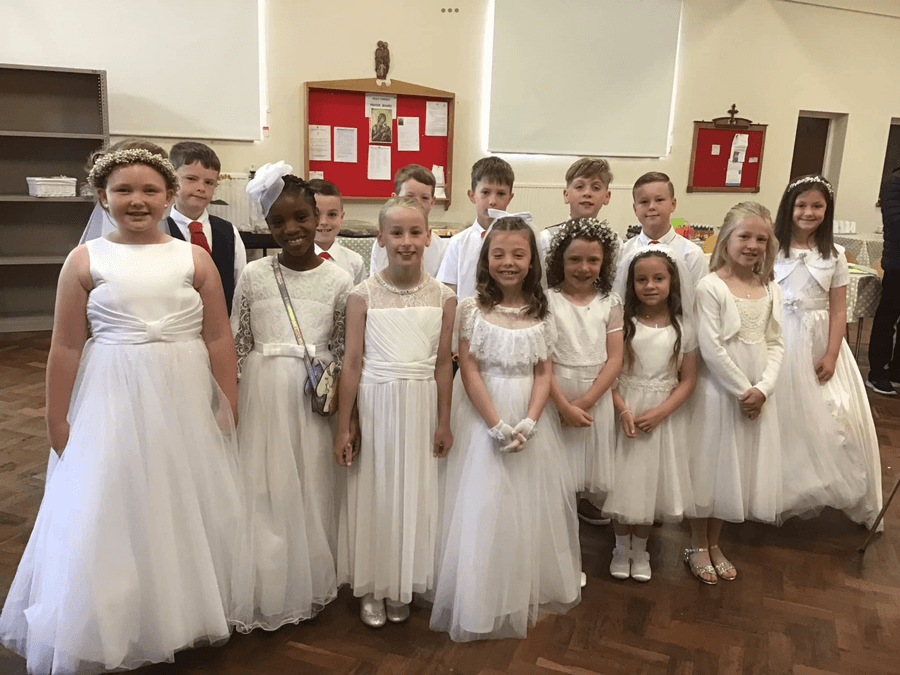 May 2022 - Our Key Stage 2 children took it in turns to pray the Rosary during the month of Our Lady. It was lovely to welcome our parents and parishioners into our school.
May 2022 - Our whole school joined in a May Procession to crown Our Lady.
Easter 2022 - Our Reception Class enjoyed learning about Palm Sunday.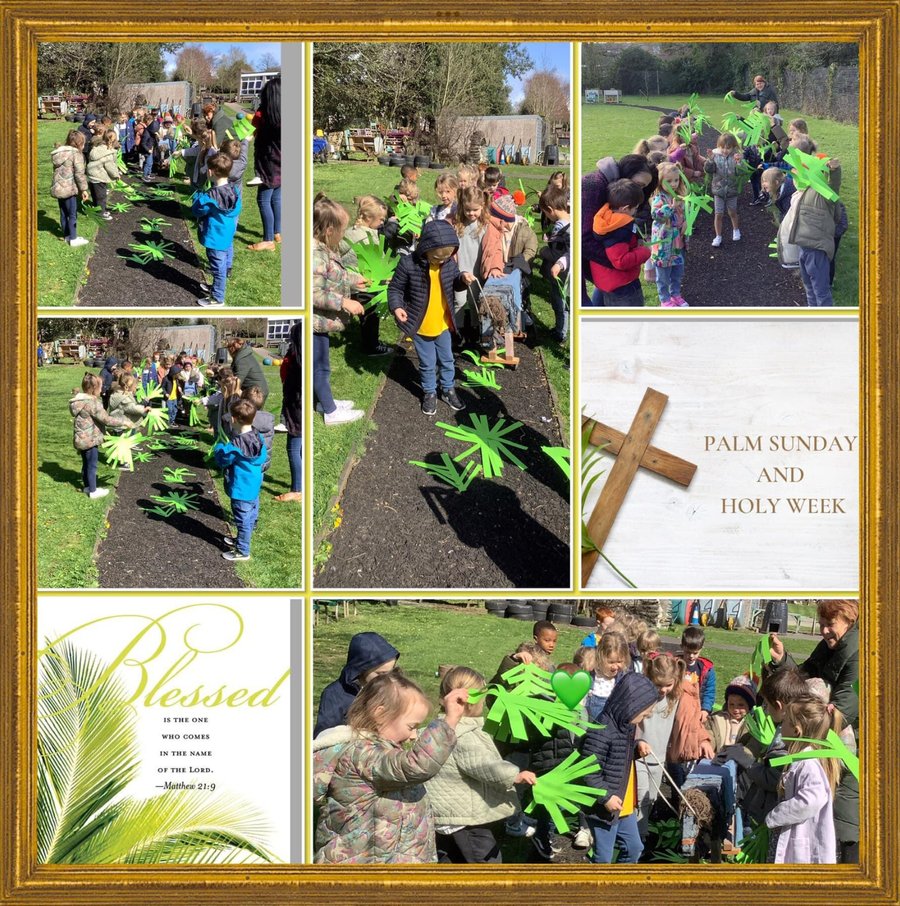 Easter 2022 - Preparing for the Joys of Easter. Following an INSET with Margaret Wright, our staff organised a beautiful and prayerful day in order to prepare our school community for Easter. Our Year 5 class created this beautiful prayer station so all of the classes in school could experience the Stations of the Cross.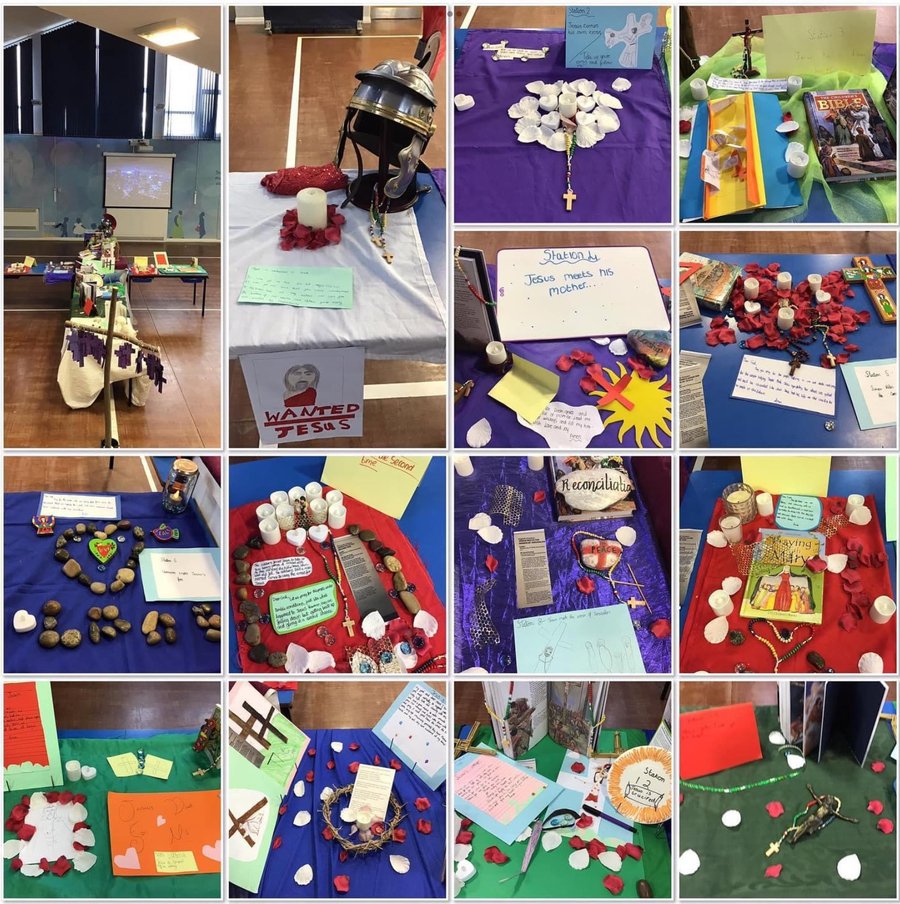 March 2022 - Year 4 made their First Holy Communion.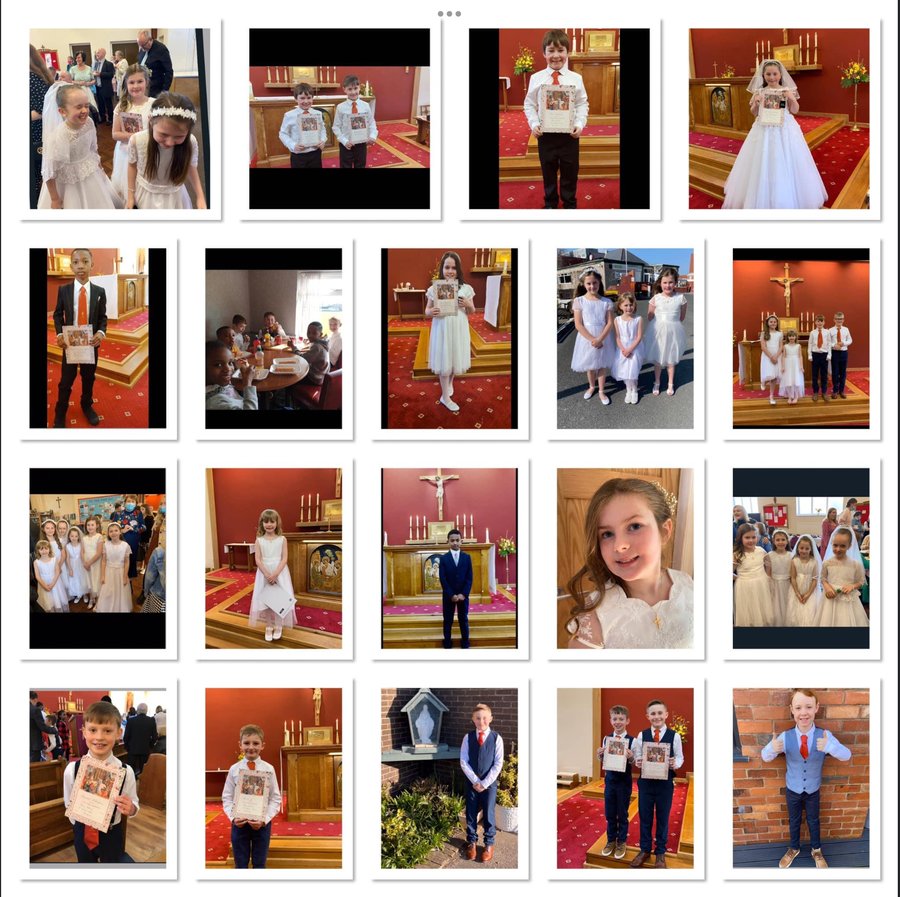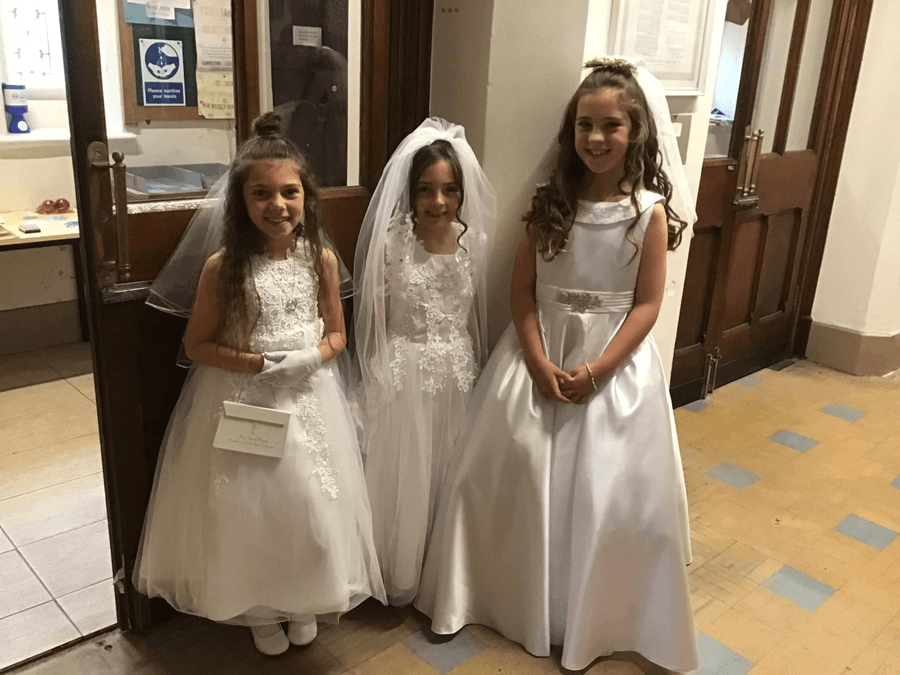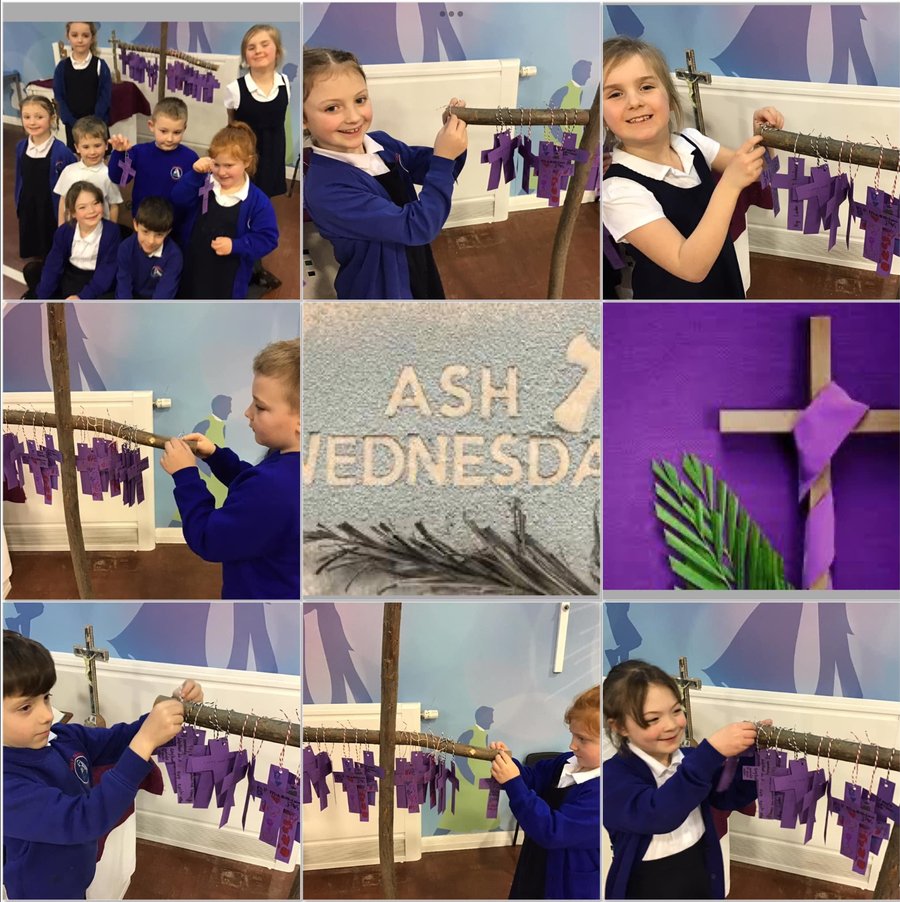 Advent 2021 - Each year we have an Advent Wreath of Giving. We work with the children to teach them about the importance of giving to others who are less fortunate over the Season of Advent. Below are some photos showing some of the activities our children enjoyed on Advent Day.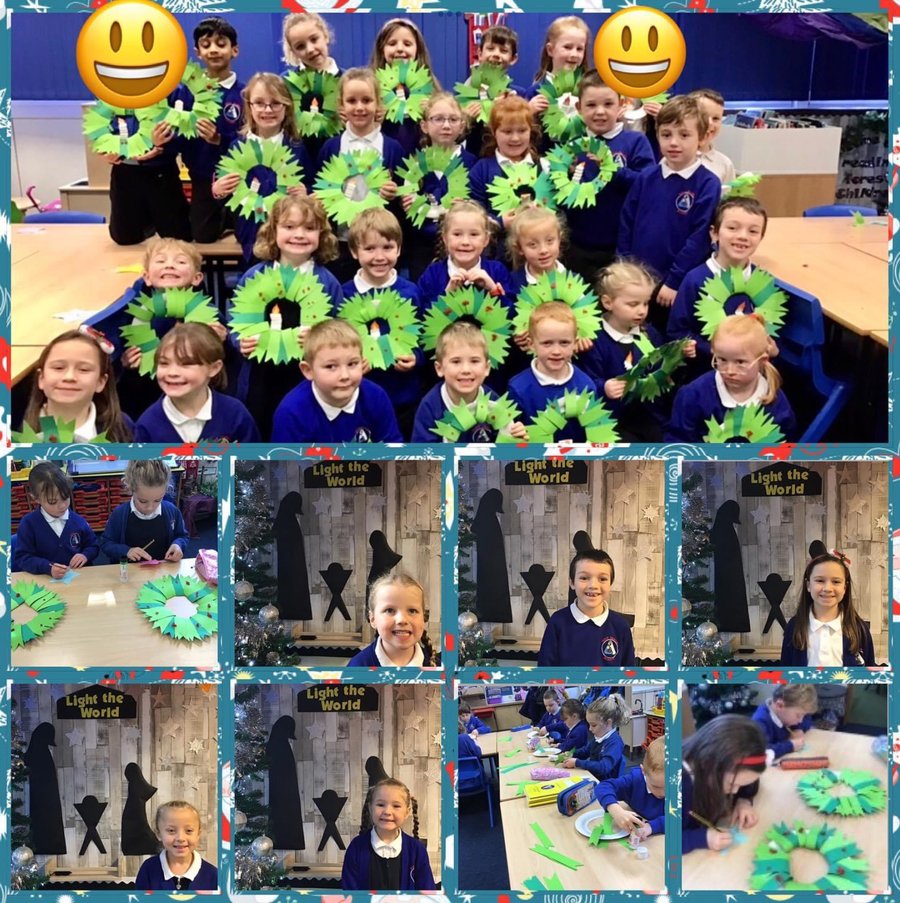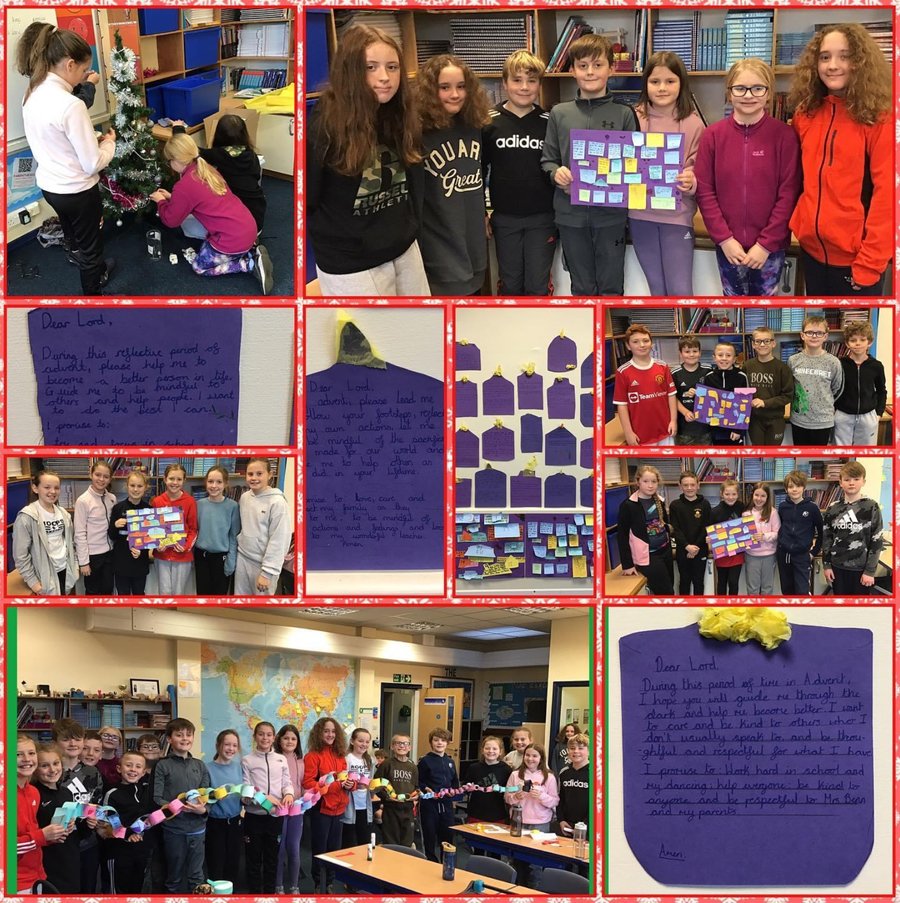 All Saints Day 2021 - Our whole school took part in activities for All Saints Day.